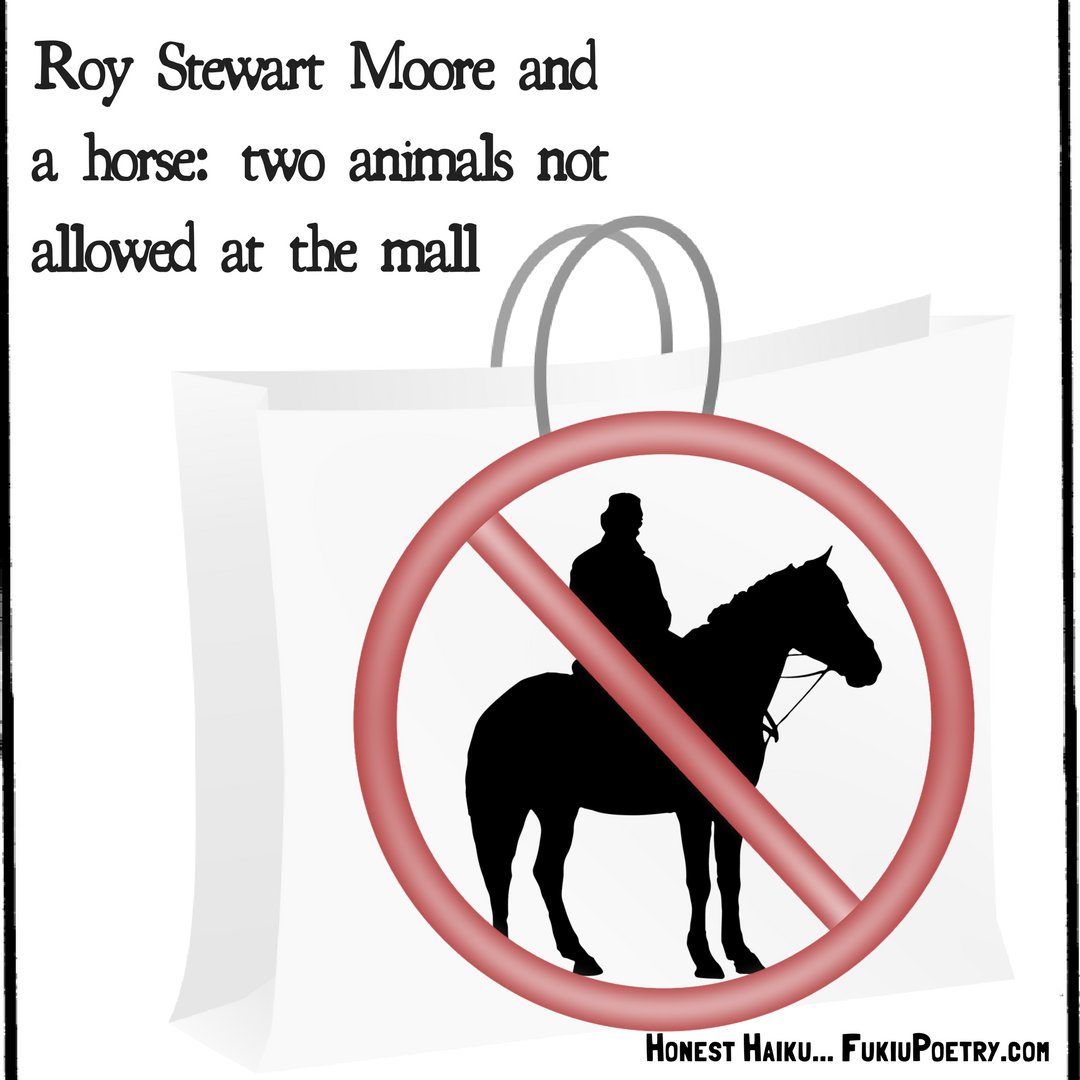 Thanks to
Late Night With Seth Meyers
for pretty much writing this fukiu. :)

​
This week in Alabama, voters knocked Roy Moore off his high horse!
Roy Moore was the apparent frontrunner for Alabama's US Senate seat. The saddle was left vacant when
Mr.
Jefferson Beauregard Sessions III accepted the opportunity to "serve" as US Attorney General under Donald J. Trump.
Soon it seemed clear that Jeffy had lied in his job interview or testimony before Congress… but anyway, he was in. And his old job was up for grabs.
Grabs, grabs, grabs...
Choosing a replacement for GOP member Sessions, the people of Alabama gave themselves these options:
Doug Jones, best known at election time for having prosecuted murderous Klan members and securing an indictment against the Atlanta Olympic Park bomber; also, not accused by multiple persons of being a predator of constituents and their children.
Roy Moore, best known at election time for dodging eight people's claims of sexual assaults; also apparently banned from a shopping mall after bothering teenage girls when he was 30+; also, a leader in the "Obama-is-a-foreigner" movement and a person who's often described as racist, sexist and homophobic... although usually only because of things that he says and does.​
Donald Trump, who has been accused of more sexual assaults compared with Moore, issued this warning about Moore's opponent:
He's a Democrat
.
On election day Moore voted on horseback: